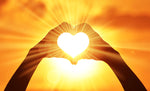 And those early mornings in which it is impossible not to think of you wake me up many days and today is one of those days. My memories make me those plays where nostalgia wants to appear just like sadness, but I don't let them enter !!! My messages with you enter my mind ... This was the time we began to write each morning:


The fact is that nostalgia takes hold of me and I want to write to his phone and I restrain myself ... and there at that moment I repeat myself every day without him, "resilience", that which has allowed me to continue every day stronger, more focused and confident.
And how I always tell you, this is not easy, these are the moments of relief that I allow myself and no more, because for me sadness is not an option, for me not, and that is why I invite you in silence to try to study , to talk to each other, talk to God, there are key or ideal hours to be able to establish an almost palpable connection.
When I wake up like this, my whole body knows it, my body is very connected with my emotions. On days like today, I hold my memories almost with my hands, I get into my very old messages with my daddy and I start to hear his voice in my mind and I get into those days, I go to urinate many times and I move from my present to my past, it's as if the bed where I sleep was the one in which I found out about your departure.
Well the fact is that this is life and we have to know how to keep our mind, body and soul on the same page because otherwise it is very easy to lose balance.
Today I fully live with these days and when I get this feeling of wanting to run and hug my dad, I embrace my memories and make friends with nostalgia to put on my best face and say that I beat my tears and I smile with that smile that my father loved to see on my face.
Firm
Oswaldo Sandoval's daughter
#things