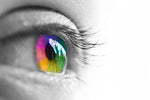 Good morning (jet lag morning)
With this time change in my body after my beautiful vacations in Europe to receive this new decade, I am literally outdated and with a crazy jet lag, that is to say, "El Trasnocho con Caro" started from the moment I landed.
In fact, there are hours of the day in which I get sleepy because my whole body is in Miami, but with a mind from France ... and in the hours that I must be sleeping like now (5:45 am on a Sunday) I am awake, but hey, if lemons fall from the sky, learn how to make lemonade and after my super vacation sponsored by God, imagine how to complain.
The fact is that between one thing and another I am super grateful to God for everything and how much he has allowed me to live in these weeks, it has been wonderful, this transition of a decade better impossible.
I was in Miami until the 29th and from here in the United States we crossed the pond and woke up the last two days of 2019 in Paris and we received the new decade in 2020 over there "OhLala".
The fact is that it is SO MUCH what my heart feels when I remember all my days with my family on vacation having breakfast, lunch and dinner that the word that defines this year for me is "gratitude". If, as they read it, a word that is sometimes forgotten and must be kept in mind even before things happen.
For me it is visualizing thanking for having it before having it, it is being positive enough to see things from now on from the gratitude. It is a mental and spiritual exercise that we should constantly put into practice.
Do you know that since I dream something I visualize it with such force that when I materialize it it is as if I were living it again! It is seriously as the song says "a religious experience", something that is only understood when you live it. So my loves intensely live their wishes, their dreams, their illusions. Do not sabotage yourself, do not stop feeling the illusion of a child when he has a new toy. Live your dreams and touch them with your hands.

#things
#lareinadelafaja
#yoquetelodigo
#2020