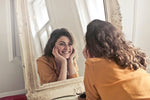 Is there coherence in what you say with what you do ...?
Every day that passes, although I say that nothing surprises me, I continue to be surprised by some people, because in a public way they proclaim practicing some spiritual discipline or even a religious belief with such eagerness that I even feel sorry for others when I observe that there is no coherence between their theory and your practice.
In fact I honestly sometimes even believe them and when I see certain things I even wonder: "Could it be that I am seeing something that others do not perceive?"
I even think that at this point in my life I have managed to have more respect for those who say they don't believe in anything, because at least they are more loyal to themselves. I cannot deny that this reflection has led me to suppose that many spiritual disciplines lose their foundations when people without any respect for themselves or for others take as fashions what for others is their salvation.
Let's not let those emotional leeches manage to destroy what many beings have genuinely accomplished with much effort and evolution in their own spaces who have really transformed their lives with a certain cult, philosophy, religion, belief, path and stop telling you. We must continue to believe, using what is useful to us, but being consistent with our practices. Let's not let the world of falsehood and hypocrisy win over us. The battle is personal, there is nothing we have to prove, with God we do not have to pretend.